 Step-thru frame
Getting on and off the bike can be a easy with a step thru frame. Simply slide your leg over the lowered top tube for mounting and dismounting purposes.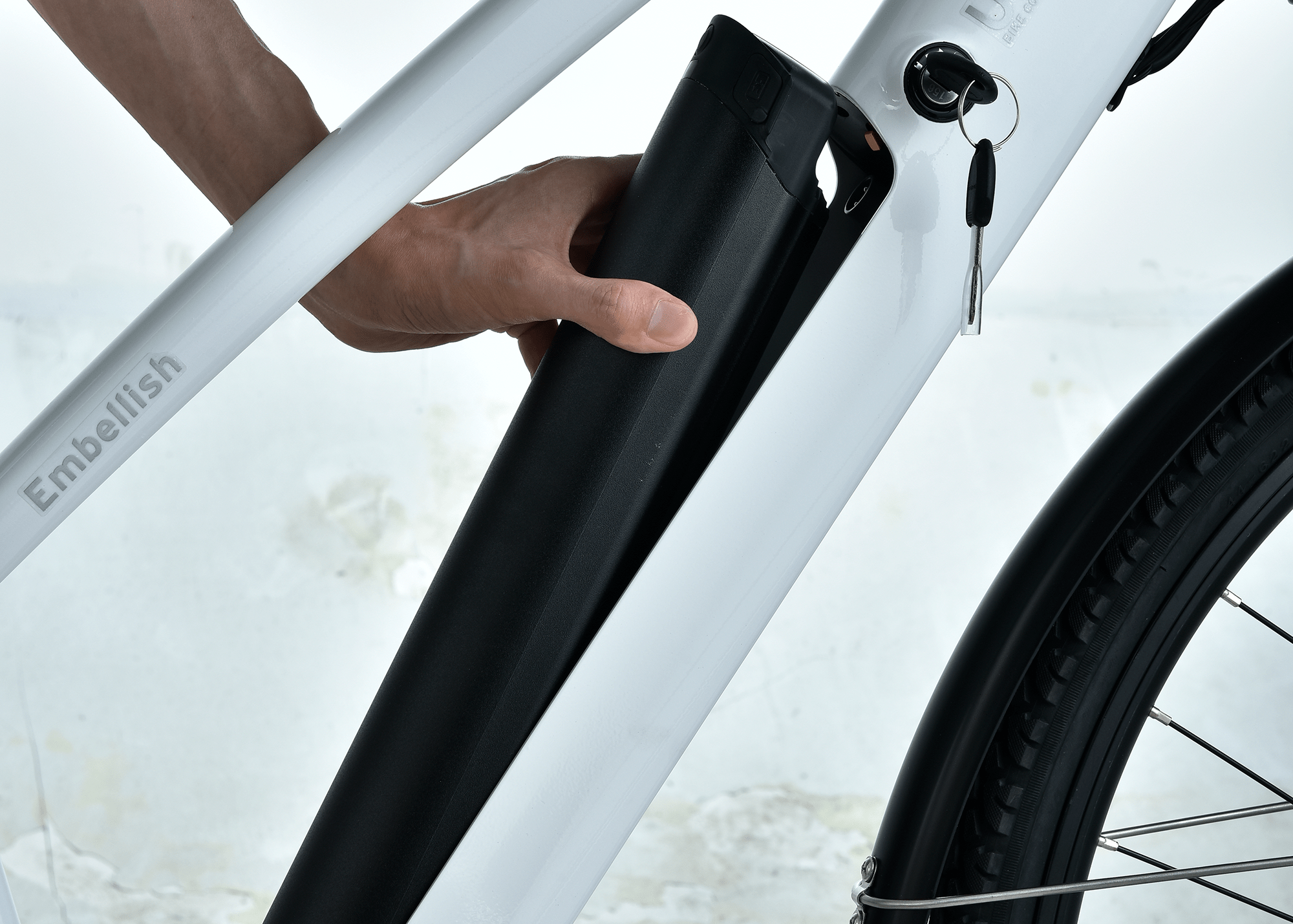 Powered by the best
On all of our electric series bicycles, We offer batteries that come only with the highest grade cells in the business. Assure that you are in the right hands with Samsung and LG powered cells.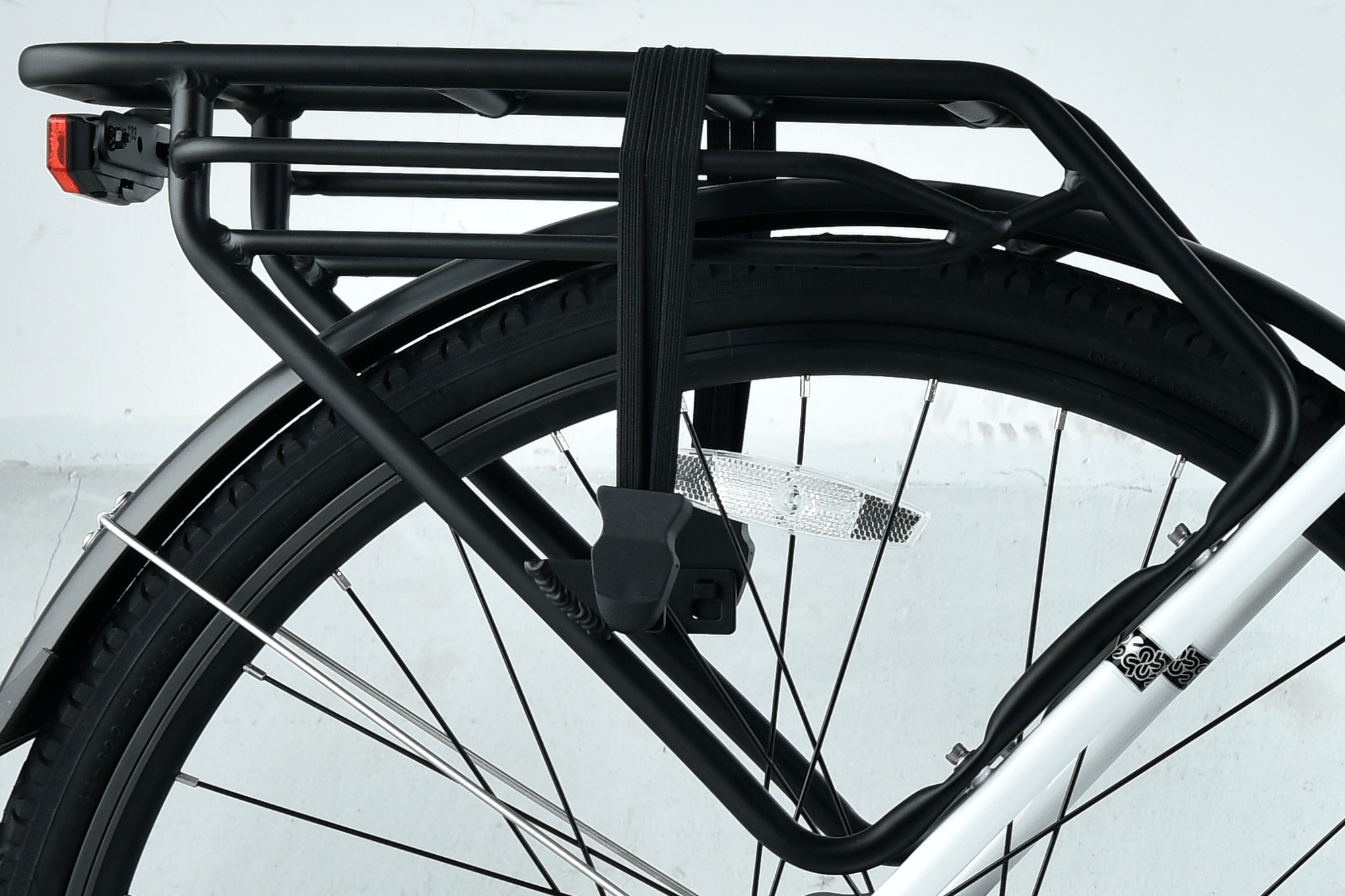 Cargo on board!
The Embellish comes stock with a rear rack that is capable of holding upto 55 pounds worth of cargo. This means it is more than capable of carrying your groceries on your weekly grocey run or attaching your favorite beverage. Secure the cargo with the complimentary bands that comes included.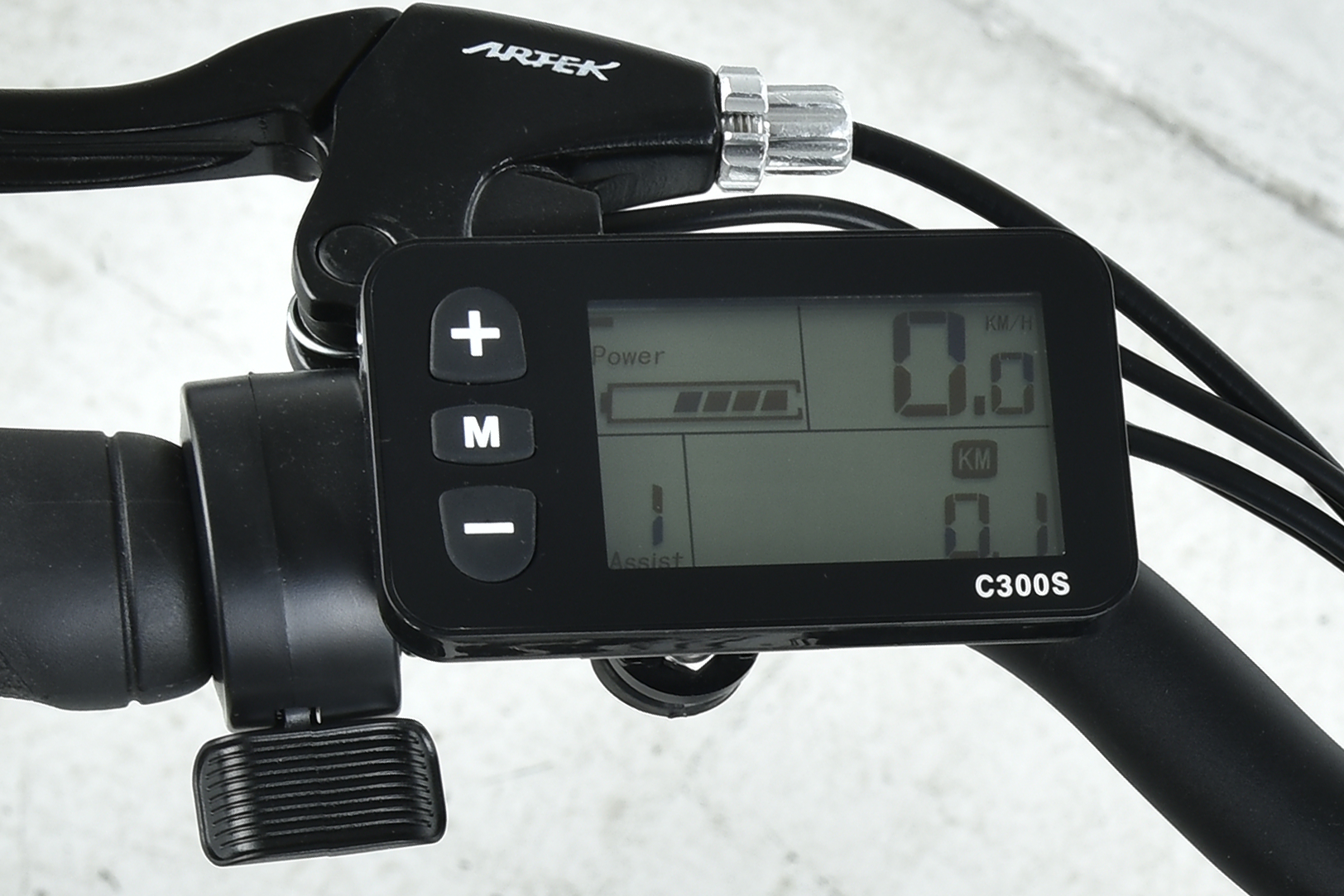 Throttle Assist
It can breaze getting up to 20mph simply by using the thumb push throttle.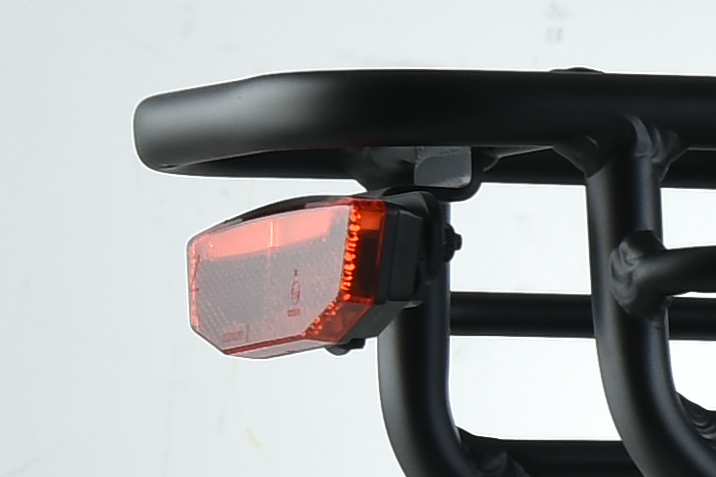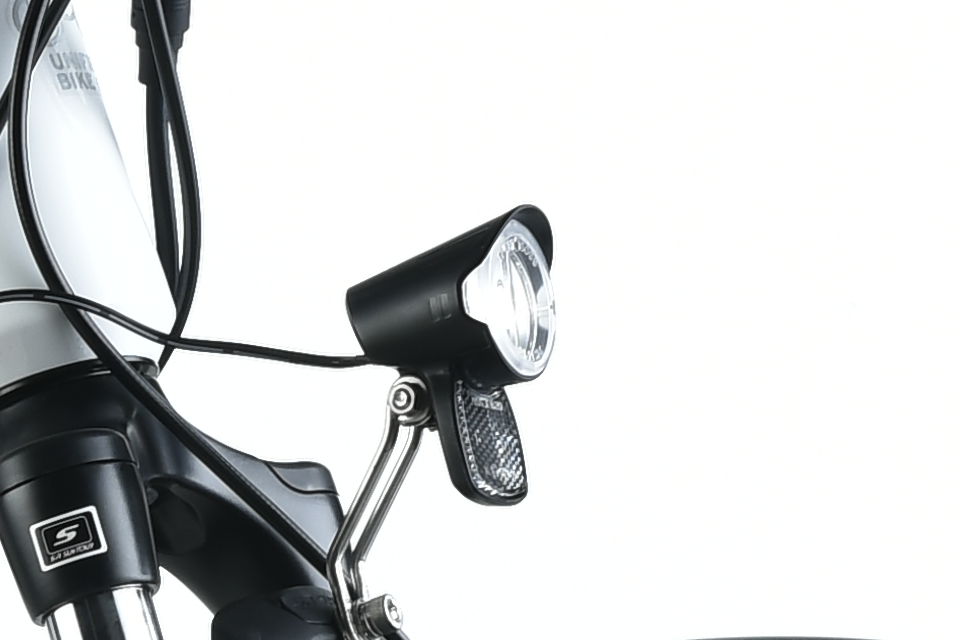 Front and rear light combo
Notice that it is getting dark on your ride? No need to worry. Simply pull over and turn on your rear light. If you want hold the "+" button on your screen for 3 seconds and you can enjoy the benefits of a bright front light and a lit up screen.